Planet Home Lending, LLC
Representative: Andrew Smith
Recruited by: Jack Ryals; Jackson Stoneworks
Planet Home Lending offers in house specialty services with renovation & construction loan products in addition to Conventional, FHA, USDA, and VA residential loans.
Kara Winslow Make-Up Artist
Representative: Kara Winslow
Recruited by: Kim Wolfmeyer; Wolf Security Systems
Kara Winslow is an on location makeup artist that specializes in camera ready makeup that has been featured on such networks as MTV, HSN, Fox News, ESPN, NFL ,TV, Oxygen Network and more.
Website: www.karawinslow.com
Tropical American Timber
Representative: Anthony Traina
Recruited by: Dianne Collette Gates; The Best Restoration
Tropical American Timber is an importer of beautiful, handpicked wood slabs from Central America, and a producer of custom slab tables here in the USA. Co-founders Anthony Traina and Calvin DiNicolo have a shared background in design and construction, and Anthony has spent years working and living in the tropical rain forests of Central and South America. The connections and experience that he developed there allow us to provide the truly one-of-a-kind forest products that we import.
Website: www.tropicalamericantimber.com
Trane Residential HVAC
Representative: Charles Tim Smith
Recruited by: Mark Hurm; Mark Hurm & Co., LLC
Florida Distributor of Trane Residential and Light Commercial / Trane – Mitsubishi Joint Partnership Equipment thru Qualified Dealers. Our main Goal is to provide the best Product and Support to our Dealers
Website: www.trane.com
LENNAR
Representative: Jack Levy
Recruited by: Kara Bolton; Kara Bolton Homes
We build new homes and communities in some of the nations most popular cities, that cater to a variety of lifestyles.
Website: www.lennargainesville.com
Manning Building Supplies
Representative: Lance Hill
Recruited by: John Jones; Maven Construction Group
Manning building supplies started in 1979 in Ocala and has grown to seven locations (All in Florida). We serve only contractors and construction companies and we strive to provide great service.
Website: www.mbs-corp.com
JMJ Construction Services
Representative: Jason Jones
Recruited by: Jeff Moser; Southern Style Plastering & Stucco
Alachua county natives in business since 2010. We are the licensed contractor you call when you want very personal attention to your project. We can handle your general contracting services as well as design builds with your architect or designer.
Website: www.jmjconstructionservices.com
Pella Windows & Doors
Representative: Mark Berntsen
Recruited by: Kim Gramman
With Pella, you get so much more than stunning windows and doors. Since 1925, we have been a leader in innovation, going beyond requirements to create products you can be proud to own.
Website: www.pellabranch.com
Ring Power Corporation
Representative: Robert Gallingane
Recruited by: Wesley Emmanuel; Scherer Construction
Website: www.ringpower.com
Kings Heating & Air
Representative: Brittney Kenney
Recruited by: Amber Beckham; Dibros Design & Construction
Put your trust in the licensed team at King's Heating & Air Inc for comprehensive HVAC installation, service and preventative maintenance services. With 18 years of experience.
Website: www.kingsheatingandairrepair.com
Bridlewood of High Springs
Representative: Kelly Crews
Recruited by: Jay Brown; JBPRo
Website: N/A
Bio-One Gainesville
Representative: Chris Burns
Recruited by: Marie Williams; Top Hog BBQ
Bio-One of Gainesville is a professional crime scene and biohazard decontamination cleaning company serving the Gainesville area. We are trained, experienced, and insured to remediate overwhelming biohazard situations.
Website: www.BioOneGainesville.com
Campana's Comfort Solutions Heating & Air Conditioning, LLC 
Representative: Chris Campana
Recruited by: Shelley Vickers; Scherer Construction
Campana's Comfort Solutions specializes in residential and commercial repairs, replacements and maintenance services. For your peace of mind, we use only the most dependable, energy efficient equipment available.
Website: www.ccs-air.com
Landmark Mortgage Planners
Representative: Jamie Bryant
Recruited by: Kim Gramman; T-MOBILE
Our Gainesville mortgage loan experts have the knowledge and experience to get the job done.  The average loan originator at Landmark Mortgage Planners has more than 15 years in the business. Our mortgage planners will help you choose the best home loan for your personal short and long-term investment goals.
Website: www.gainesvillemortgageloans.com

Ratliff Renovations
Representative: Jason Ratliff
Recruited by: Carly Waters; Tommy Waters Custom Homes
Website: N/A
Verdex Construction LLC
Representative: Lisa King
Recruited by: Chris Trowell; Verdex Construction
Verdex Construction is an experienced, agile company with a high-integrity team building apartments, higher ed, hospitality, senior living, office/commercial from N. Florida to Tampa to S. Florida.
Website: www.verdex.com
Christina Ebey-Edward Jones
Representative: Christina Ebey
Recruited by: Sue Fisher; The Home Place
At Edward Jones, relationships are key. In our view, meeting face to face builds strong relationships. We meet when it's convenient for our clients because we recognize the challenging needs of their businesses and their lives. Contact me today so I can meet you and start helping you build a strong financial foundation for your future.
Website: www.edwardjones.com/us-en/financial-advisor/christina-ebey
DMD Health & Safety Training Services
Representative: Denise Devonish
Recruited by: Debby Knopf; Millhopper Dentistry
DMD Health and Safety Training provides quality safety training and education in CPR, First Aid and Child Safety.
Website: www.dmdtraining.com
Lawnmore, LLC
Representative: Terry Biehl
Recruited by: Elisabeth Manley; Kimley-Horn & Associates, Inc.
LawnMore is a local business with deep roots in the Gainesville community, reaching out to Jonesville, Haile Plantation and surrounding areas. By consistently serving our residential and commercial customers with care, we strive every day to fulfill our motto: "Excellence by Design."
Website: www.lawnmoregainesville.com
City National Bank of Florida
Representative: Donna Johnson
Recruited by: Tammy Lindsey; Campus USA Credit Union
City National Bank of Florida is currently the second-largest financial institution in the State of Florida with over $25 billion in assets. For more than 75 years, City National has helped clients realize their dreams of homeownership. City National offers a broad menu of flexible, customizable mortgage programs.
Website: www.citynational.com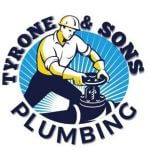 Tyrone and Sons Plumbing, LLC
Representative: Tyrone Nobles
Recruited by: Brad Stumpff; UF Mover Guys, LLC
I went through the apprenticeship program to become a plumber. I realized how important my profession is to the economy. My goal is to bring back what's missing in this trade today, and that's quality, craftsmanship, and professionalism. I aim to put more people through the same program and built better relationship along the way.
Website: N/A
Inspire Florida Real Estate, Inc
Representative: Carla Willingham
Recruited by: Amber Beckham; Dibros Design & Construction
Inspire Florida Real Estate is a purpose-driven boutique brokerage founded to elevate the lives of people in our community. Our client-centered, solution-oriented approach engages core values and competencies to ensure the aspirations of all stakeholders are achieved through all the unique complexities that accompany a real estate transaction.
Website: www.inspireagent.com
Howard Technology Solutions
Representative: Jeff Barr
Recruited by: Shelley Vickers; Scherer Construction
Howard Technology Solutions mission is to provide an affordable, top-quality product that exceeds your expectations. By manufacturing our own desktops, notebooks, and servers as well as partnering with other industry-leading technology providers, we are able to offer you high-performance, low-cost solutions.
Website: www.howardcomputers.com
Custom Quality Scaffolding
Representative: Dan Adams
Recruited by: Matt Marino; Oelrich Construction
Website: www.cqsusa.com
Gnosys Solutions, LLC
Representative: Jim Houston
Recruited by: Chris Decker; Decker Construction
Our goal was and will always be to deliver integrated, long-term IT management solutions to the small and medium sized business at an affordable price.
Website: www.gnosys.net
Guaranteed Rate, Inc.
Representative: Ana Guzman
Recruited by: Kara Bolton, Kara Bolton Homes, Inc.
Whether you are looking to purchase or refinance your home, it is important to keep in mind that while this may feel like an arduous process, finding the right person can help guide you into a smooth, and stress-free experience.
Website: Rate.com/anaguzman
NCF Electrical Services
Representative: Shawn Reynolds
Recruited by: Justin MacDougall; Santa Fe College
NCF Electrical does residential and commercial service repairs and wiring of new homes and remodels
Website: www.NCFelectrical.com
PPG Paints
Representative: Dwight Stokes
Recruited by: Jim Evans; Natural Elements Painting and Repair, LLC
We have been in business for 136 years and are the global leader in the coating industry. We offer coatings for any project, Commercial, Industrial, and Residential, equipment and sundries.
Website: www.ppgpaints.com
Superior Fence and Rail of Gainesville, LLC
Representative: John Erikson
Recruited by: David Hilman; Custom Design Renovations, LLC
Looking for a Gainesville fencing company that you can trust? For more than two decades, Superior Fence & Rail has been building quality fences. We are a Gainesville fencing company that cares about our customers.
Viking Construction Company of Florida, LLC
Representative: Svein Dyrkolbotn
Recruited by: Kara Bolton, Kara Bolton Homes, Inc.
Website: www.vikingcompanies.org
Nemer Construction, LLC
Representative: Dr. Bassel Nemer
Recruited by: Beth Phillips; CHW
Website: N/A
Unishippers
Representative: Julie Fisher
Recruited by: Shelley Vickers; Scherer Construction
For more than 30 years, we've helped small and mid-sized businesses (SMBs) save time, trouble and money on their shipping logistics. As one of the nation's only full-service third-party logistics (3PL) providers — offering both small package and freight shipping services.
Website: www.unishippers.com
Tadlock Roofing
Representative: Matt Chaney
Recruited by: Shelley Vickers; Scherer Construction
Tadlock Roofing exists to be the most TRUSTED Roofing Contractor through PROVEN integrity, QUALITY workmanship, and SUPERIOR customer service. When TRUST counts, you can count on Tadlock to get the job done right!
Website: www.tadlockroofing.com
LUX Foundation Solutions of Florida, LLC.
Representative: Michael Germain
Recruited by:  David Hilman;  Custom Design Renovations
LUX Foundation Solutions is your local source of foundation repair for your home or business needs. Serving Northern and Central Florida, we combine innovative, cost-effective solutions to suit your needs.
Website: www.luxcando.com
The Best Restoration, LLC
Representative: Todd Hurlburt
Recruited by: Dianne Gates; The Best Restoration
Trust The Best Restoration for all your carpet cleaning, water damage, and Restoration needs. As a local, family-owned company, we care about our clients and our community. Give us a call today, and experience the difference for yourself!
Website: www.thebestrestoration.com
OPAL Industries
Representative: Randall McLelland
Recruited by: Jim Evans; Natural Elements Painting and Repair, LLC
It takes a lot of skill and precision to revitalize the exterior of your property. Using soft washing techniques we can effectively clean your house and property from head to toe, including roof shingles, fences, decks, siding materials, and other surfaces.
Website: www.Opalsoftwash.com

Florida Homes Realty & Mortgage
Representative: Saisha Zenon
Recruited by: Beth Phillips; CHW
Website: N/A