Our thoughts and prayers go out to the communities affected by Hurricane Idalia. We are standing with you as you confront the destruction and loss of life caused by the storm, and will continue to be a resource for all of our members as you move forward with the rebuilding process.
Below are some important resources and tips that you should know and be aware of.
The following is a list of government resources for disaster response for job sites and businesses:
Small Business Administration (SBA) - SBA's Disaster Assistance page outlines types of assistance and resources available to businesses impacted by natural disasters and provides links how to apply for them.
Occupational Safety and Health Administration (OHSA) – OHSA has published its dedicated Hurricane Preparedness and Response page that includes specific information on job site safety for hurricanes, including OSHA's Hurricane eMatrix, which features hazards and risks for those working in hurricane response and recovery.
Environmental Protection Agency (EPA) – The EPA's Hurricane Resource page compiles useful information about housing and construction-related topics such as post-disaster debris removal and toxic hazards.
FEMA
The Federal declaration contained approval for all three major assistance/grant types (Public Assistance, Individual Assistance, and Hazard Mitigation). The declaration included Federal funding available for county debris removal and emergency protective measures at 100% of the total eligible costs for a period under the Public Assistance program.
Assistance for individual households through the Individual Assistance program from FEMA has been declared eligible in the following counties:
Alachua, Bay, Calhoun, Charlotte, Citrus, Columbia, DeSoto, Dixie, Franklin, Gadsden, Gilchrist, Gulf, Hamilton, Hardee, Hernando, Hillsborough, Jefferson, Lafayette, Lee, Leon, Levy, Liberty, Madison, Manatee, Marion, Pasco, Pinellas, Polk, Sarasota, Sumter, Suwannee, Taylor and Wakulla counties.
Impacted individuals, households, and businesses in the impacted counties are encouraged to apply for federal disaster assistance at https://www.disasterassistance.gov/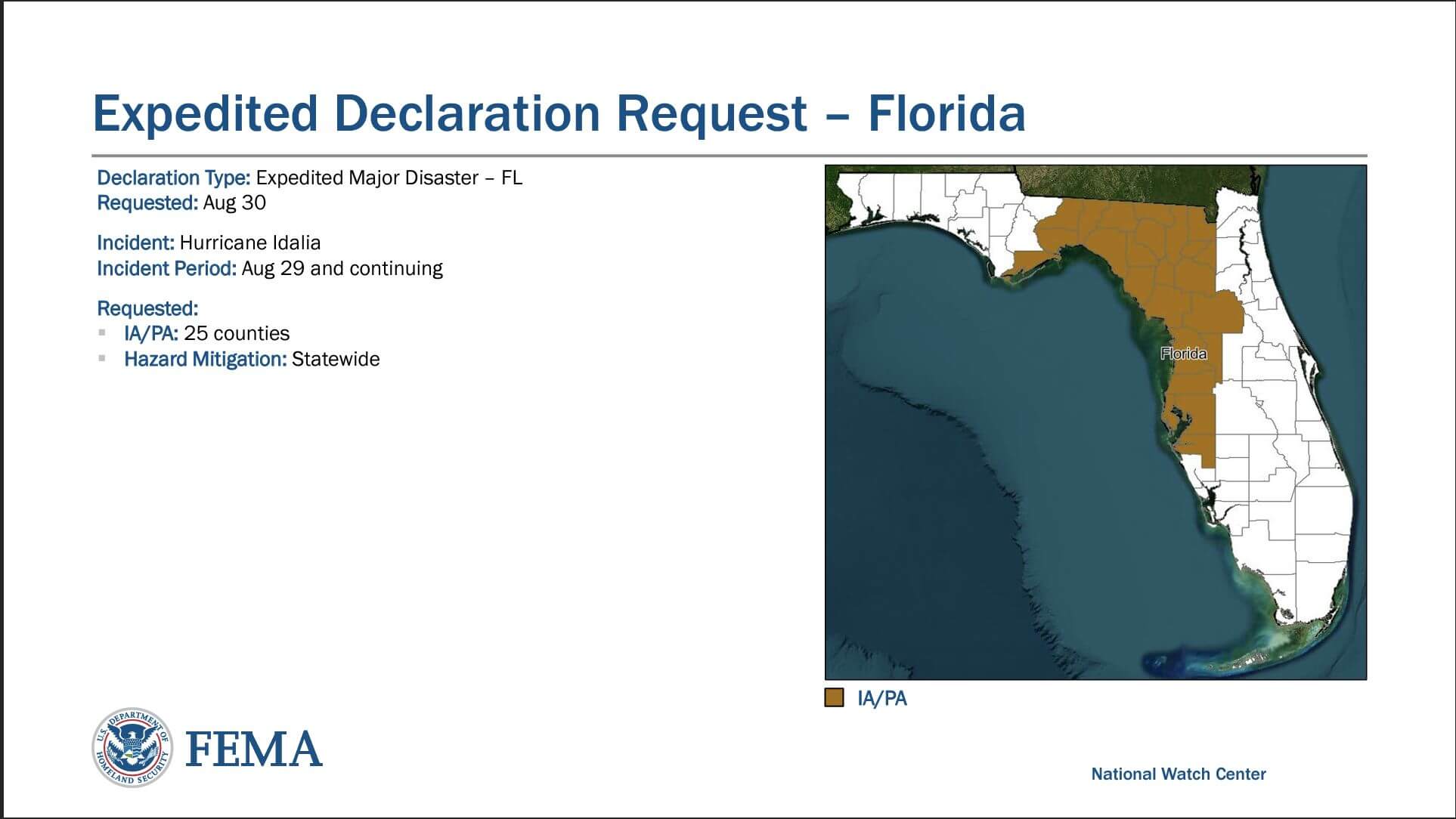 More Information and resources to come as we get it.
Contact Information:
Sara Emmanuel
sara@bancf.com
352-372-5649